Hydro facilities use the force of flowing water to create renewable energy. Green Power EMC gets energy from one low-impact hydroelectric facility at Tallassee Shoals near Athens, Ga. The flow of the Middle Oconee River turns turbines that produce electricity.
The site had a record year of production in 2013 due to unusually high rainfall — around 9,100 megawatt-hours and three times more than its average annual historical generation.
View the flip card below to learn more about Green Power EMC's Members' hydro resource.
Tallassee Shoals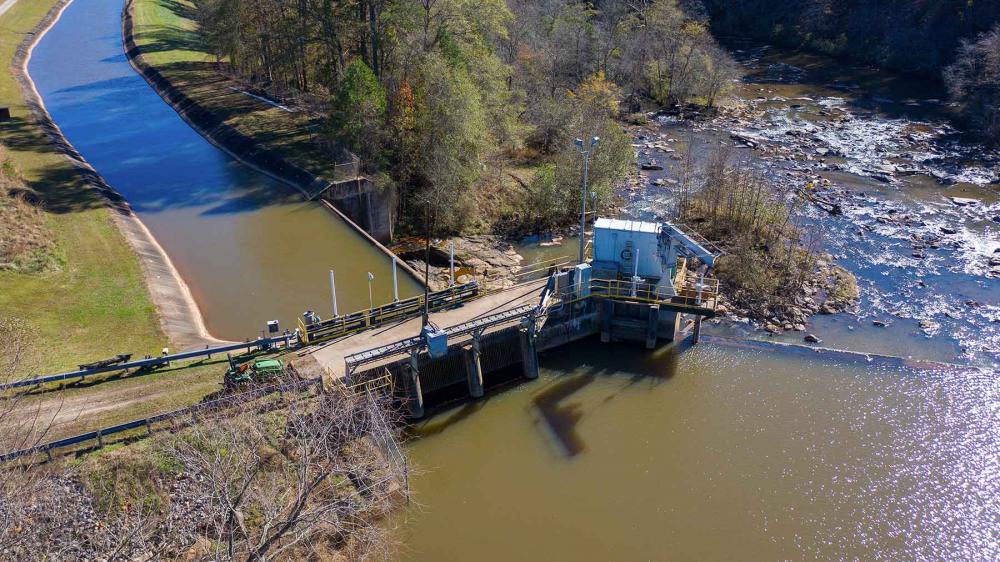 Tallassee Shoals
Project Overview:
Low-Impact Hydro Facility
Located in Clarke County, Ga.
Expected to generate 5,000 megawatt hours of electricity annually
Offset is equivalent to 4,000 metric tons of greenhouse gas emissions
Will produce enough electricity to serve about 350 EMC households
Technical Details:
Generation Capacity: 2.3 megawatts
Nominal Capacity Factor: 26%
Owner/Operator: Tallassee Shoals LLC
Number of Participating Electric Membership Corporations: